Go way beyond Webinars
Virtual Events with a Human Touch
The Premium All-in-One Virtual & Hybrid Event Solution
✔ Digital Event Platform – PC, Mobile, Tablet
✔ Live Events for up to 50,000 Participants
✔ Branded Interactive Fair Booths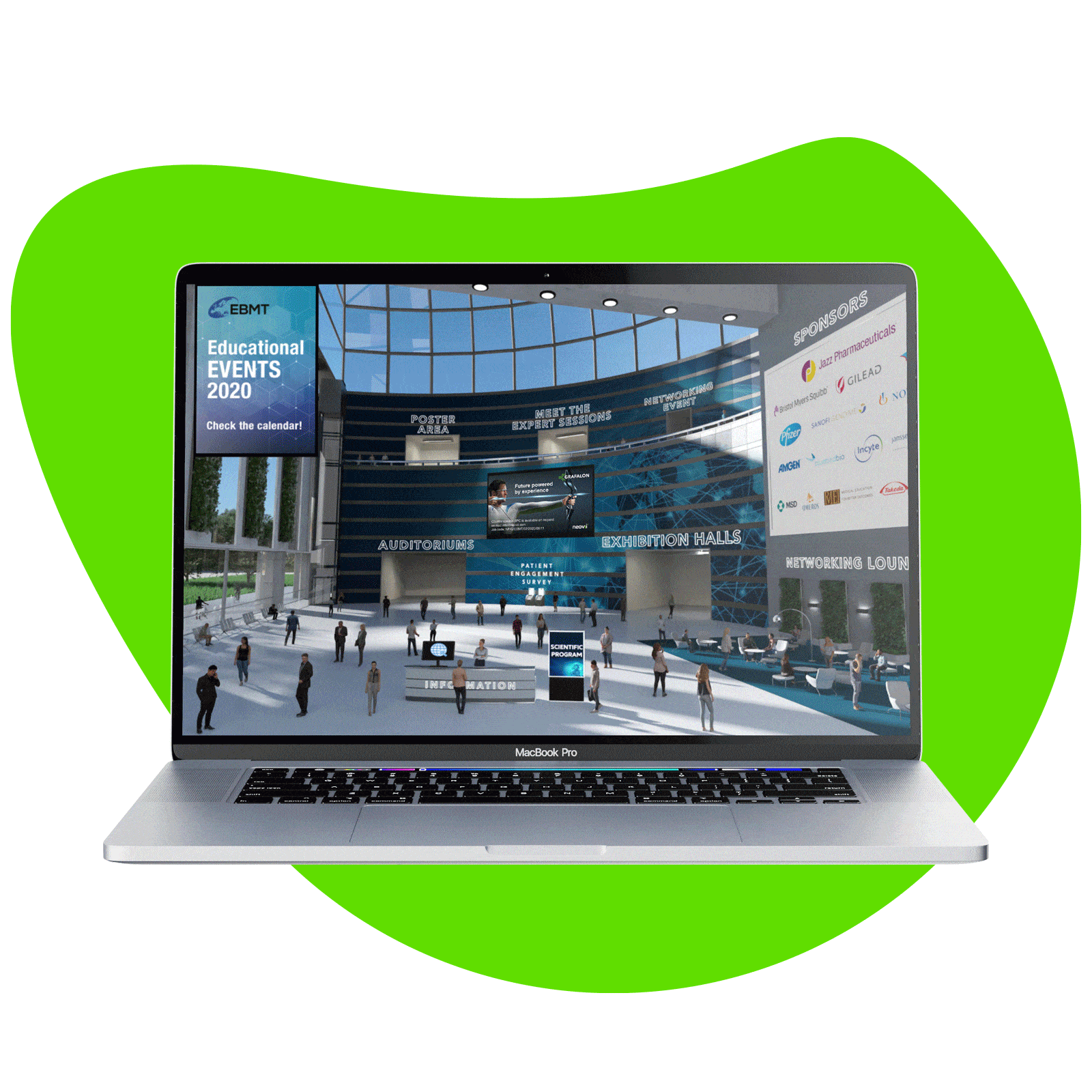 Virtual events for real-life experiences
meetyoo events create meaningful connections.

Managed Service Virtual Events & Hybrid Events
As a long-term player in the market, we will go above and beyond to make your event dreams come true. Our team provides consultations and 24/7 support.

Customizable 3D Environments
Premium brands need to stand out from the crowd, amaze and engage. Create a lifelike experience with a virtual event in a personalized 3D environment.

ISO-certified & Guaranteed Data Privacy
We are committed to the highest security standards and stability "Made in Germany". We exceed the security expectations of multinationals, banks, and federal offices.
100% custom design
Rich, immersive virtual experiences
Fully customizable event environments in a point-and-click platform, rendered in 3D - displayed in 2D. Easy access with any device and no loading time.
Use the event exposition to tell your brand story and showcase sponsors.
Incorporate gamification elements and make the event your own. From the moon to the bottom of the ocean - if you can imagine it, we can design it.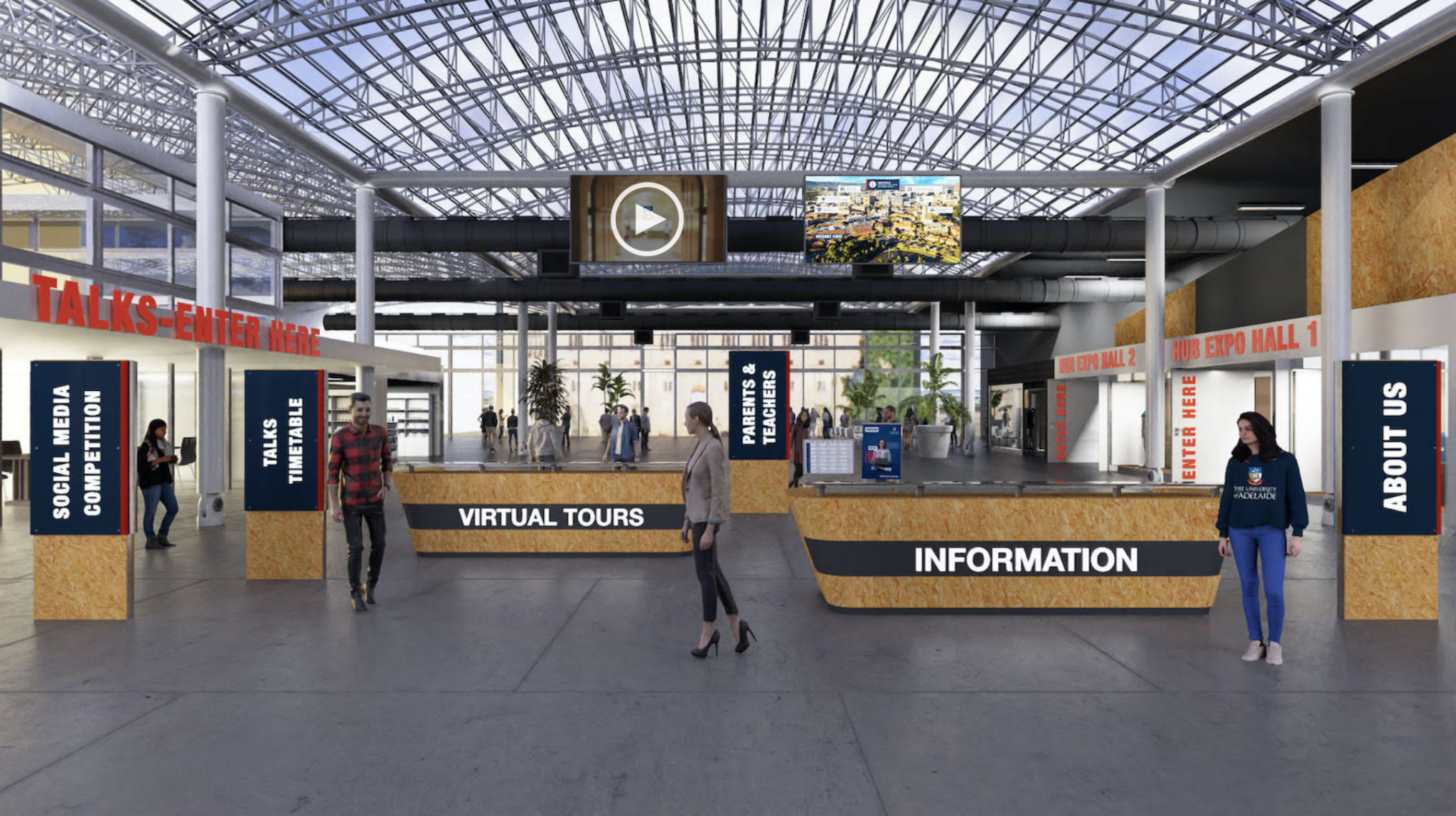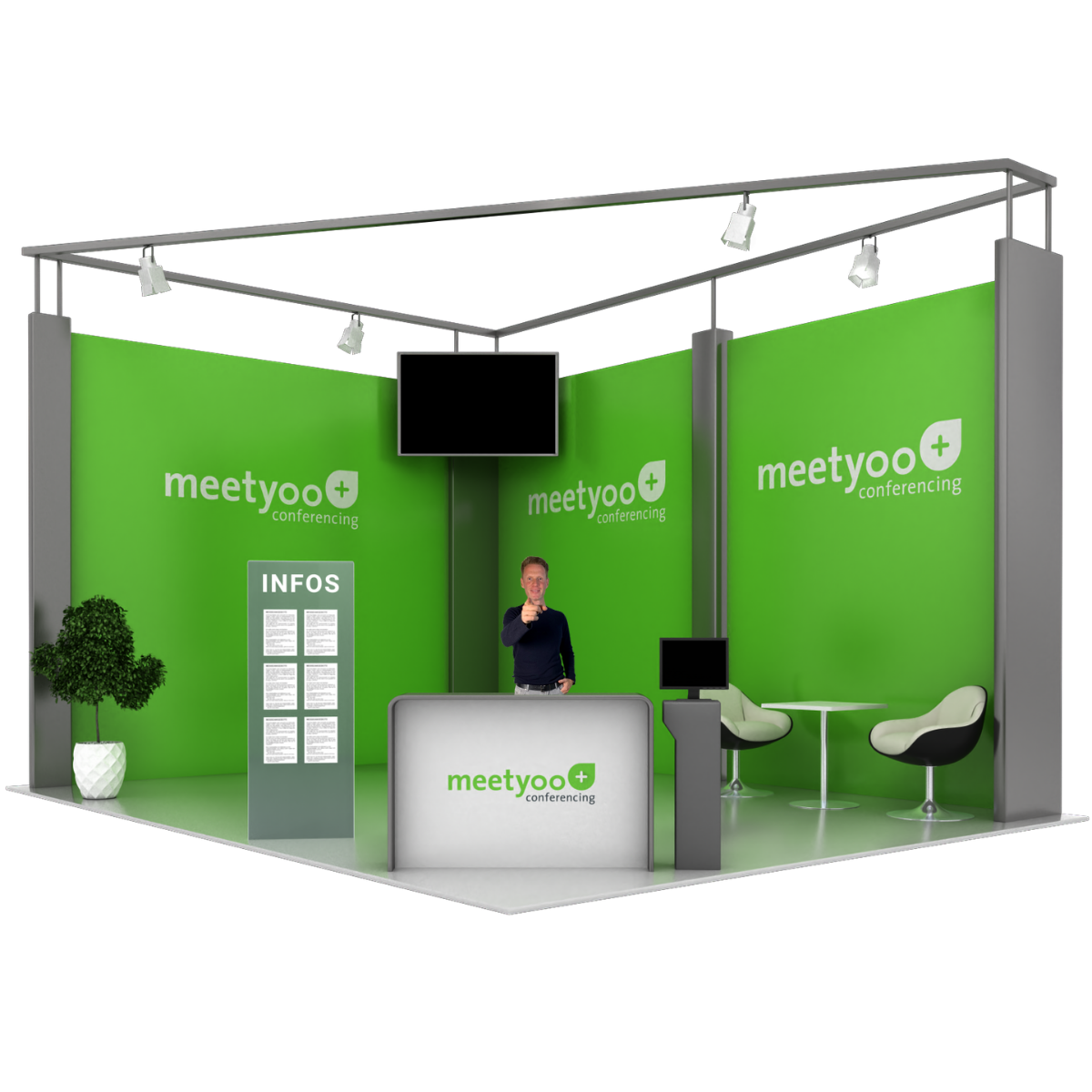 Showcase your product
Virtual trade show booth
Use virtual exhibition booths to inform event visitors about products, services or current job openings.

The exhibition booths are located in a virtual exhibition hall and are build according to your design.

Booths have many features to share information which include videos and 3D viewers. Live chats allows visitors to talk directly to the booth personnel via text or video.
Animated avatars of your sales representatives increase personal bonding or even host workshops to attract leads.
Content is King
Webcasting in premium quality
Live and pre-recorded in amazing audio and video quality. We guarantee a lag-free experience.
Intuitive speaker backend to include pools and Q&A, also available as Whitelabel solution.
With our "Studio Package" we will support you with professional products to create studio-quality shows even if speakers are in remote locations.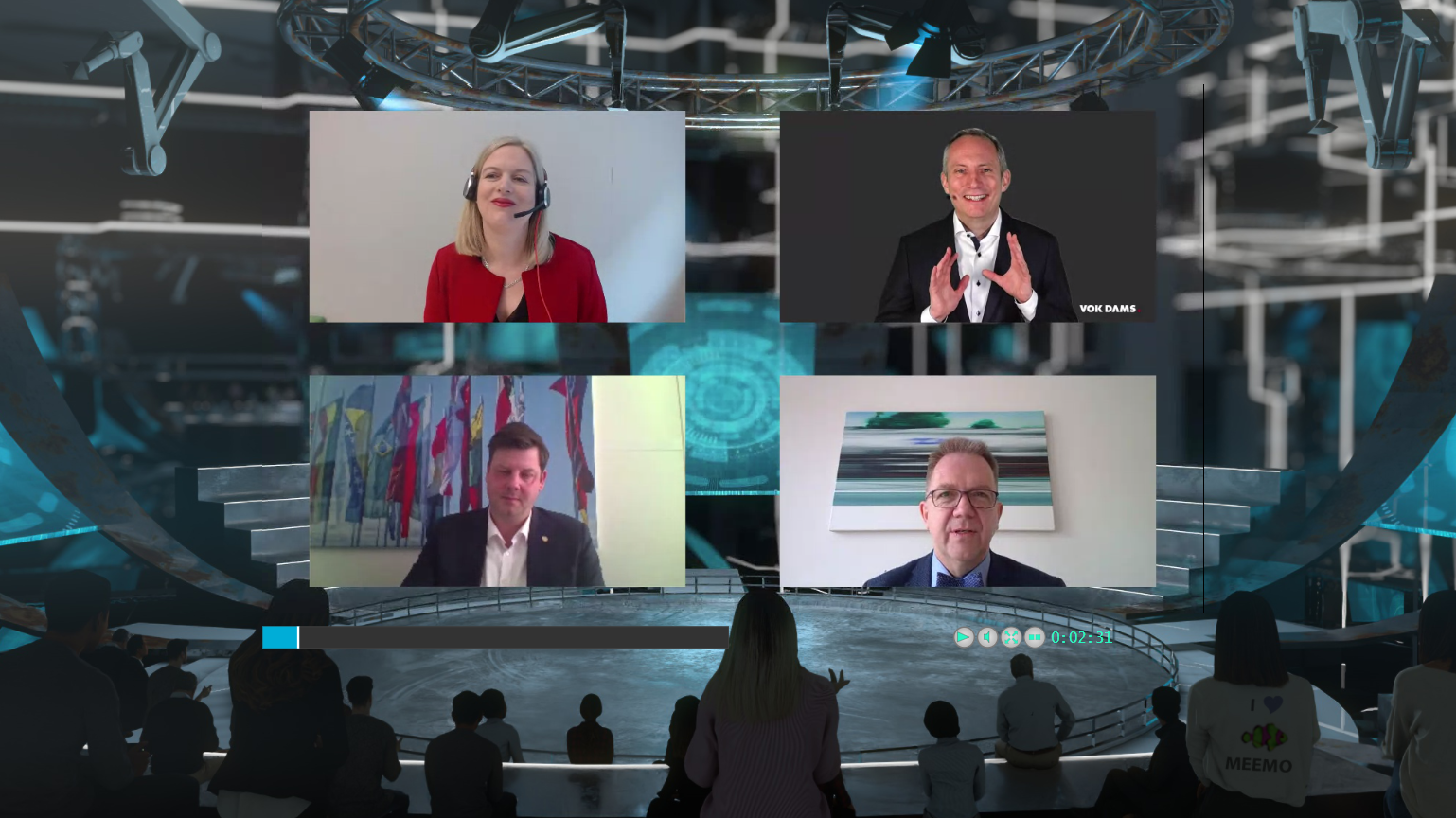 TESTIMONIALS
What our customers say
I can confidently say that our experience working with meetyoo exceeded our expectations fully. Everything ran very smoothly and we could not have been happier with the service we received from meetyoo. They work very efficiently and passionately on their projects, and we are looking forward to using their services for small and mid-sized events again. We highly recommend choosing meetyoo for your virtual event!
The meetyoo team designed the 71st Latin America Day according to our wishes and, thanks to competent advice, enabled us to start realising virtual conferences. In addition to parallel live sessions, we were able to implement an exhibition hall and even a networking lounge - our avatars then gave the first virtual Latin America Day a personal touch.
With the format of the virtual career fairs on the ubivent platform, we are very future-oriented and offer both participants and exhibitors real added value. We are already looking forward to the next joint online career fairs with ubivent!
All you need to create outstanding digital events