Virtual Event Experience Design
Attendee engagement is one of the most critical aspects of your virtual event. Yet, according to Forbes, it is also currently one of the most challenging aspects for event planners.
These 5 principles will help you design virtual event experiences with exceptional attendee engagement:
+ Start with a clear event purpose
+ Make it immersive
+ Less is more
+ Choose your event partners wisely
+ Build a strong planning committee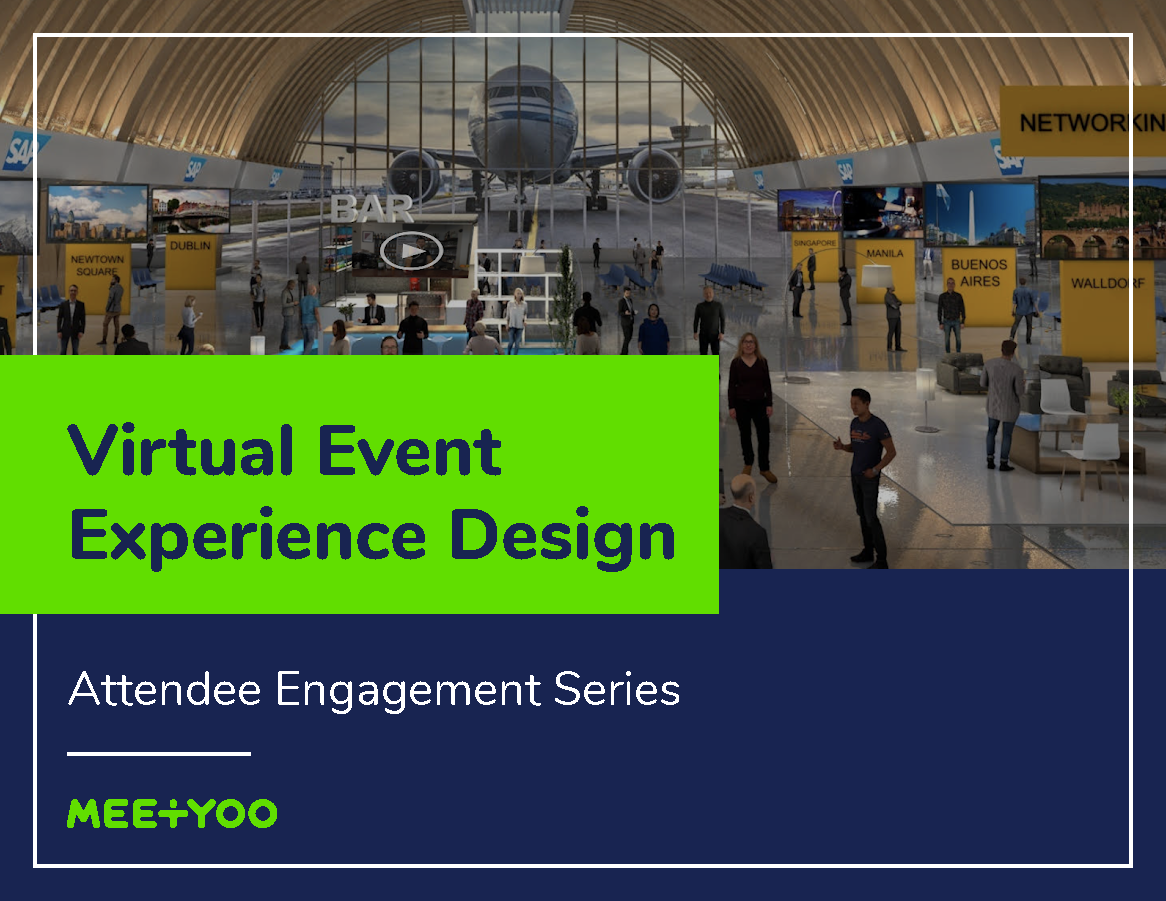 Managed Service Virtual Events & Hybrid Events
As a long-term player in the market, we will go above and beyond to make your event dreams come true. Our team provides consultations and 24/7 support.

Customizable 3D Environments
Premium brands need to stand out from the crowd, amaze and engage. Create a lifelike experience with a virtual event in a personalized 3D environment.

ISO-certified & Guaranteed Data Privacy
We are committed to the highest security standards and stability "Made in Germany". We exceed the security expectations of multinationals, banks, and federal offices.
I can confidently say that our experience working with MEETYOO exceeded our expectations fully. Everything ran very smoothly and we could not have been happier with the service we received from MEETYOO. They work very efficiently and passionately on their projects, and we are looking forward to using their services for small and mid-sized events again. We highly recommend choosing MEETYOO for your virtual event!
Working with MEETYOO was exciting and rewarding. The flexibility from all sides of the business in creating a virtual event in a digital University of Adelaide, made it a pleasure to be a part of. When other departments ask how they can use MEETYOO to plan their own event, it really shows how successful and effective this collaborative event was.
"In times when everyone sits alone in their home-offices, MEETYOO helped us to connect, engage, interact and have fun with our employees while sharing important organizational information and driving our business forward. Not only did MEETYOO help us realise our challenging vision, delighting our audience and other stakeholders, but it also managed to maintain an incredible level of customer service, professionalism, and superior performance."